CONSORCIO CAMPUS IBERUS

Campus Iberus Consortium is the strategic aggregation project launched in 2010 by the universities of Zaragoza (UZ), Pública de Navarra (UPNA), La Rioja (UR) and Lleida (UdL) within the framework of the Campus of International Excellence Program of the 2015 University Strategy of the Ministry of Education to improve the quality of Spanish university. In aggregate, it is represented in 9 cities with a University Campus: Logroño, Pamplona, ​​Tudela, Huesca, Zaragoza, Teruel, La Almunia de Doña Godina, Lleida and Igualada. In total, they make up a teaching and research group of 60,000 students, 9,300 employees (6,300 teachers and researchers) and more than 380 Educational programs.
Campus Iberus' strategy is built on the principles of aggregation, specialization and internationalization, with special emphasis on the areas of "Agri-food and Nutrition», «Energy, Environment and Sustainability», «Social and Territorial Development», «Technologies for Health» and «Circular Economy and Bioeconomy», reflected as thematic priorities of the smart specialization strategies of the four regions linked to the Campus.
The mission of Campus lberus is based on the commitment to educate and train people, as well as to produce knowledge and research and innovation. The Campus is also deeply committed, as part of its "third mission", to using such assets to address growing societal challenges and to engage the community through of ethical values, social responsibility and attitudes of inclusive behavior. In this sense, Campus Iberus promotes a lifelong learning policy and promotes strongly social values ​​and responsibility through principles of gender equality; promotion of healthy lifestyles; culture and diversity; Programs of sustainable development; volunteer activities, sport and social cooperation.
With the aim of creating "knowledge ecosystems" that favor excellence, cooperation and efficiency in the use of shared resources, Campus Iberus promotes joint actions between its four universities in the fields of higher education and training, research and innovation, students and internationalization, seeking a impact on the territory as well as its international dimension.
Universita degli studi di Ferrara
The University of Ferrara includes internationalization among its main institutional purposes and recognizes its membership in the European Research and Education Area Superior, sharing the same principles and tools with him.
Recently other actions have been implemented for the internationalization of research and teaching in relation to the application of the University's strategic plan, such as the qualification of Double Degrees and Joint Degrees, the implementation of new Doctoral Courses and Joint Doctoral Programs, the increase, in terms of offer of courses and degree programs taught entirely in English, the development of support tools for teachers and students in the teaching of a second language / foreign language. We can also include new projects that have been launched in collaboration with CLA (University Linguistic Center) and SE @ (Technology Center communication, innovation and distance learning) to enhance the opportunity to teach E-learning courses, blended learning courses or simply the Streaming of courses and seminars.
Website: http://www.unife.it/it
Universidade Lusófona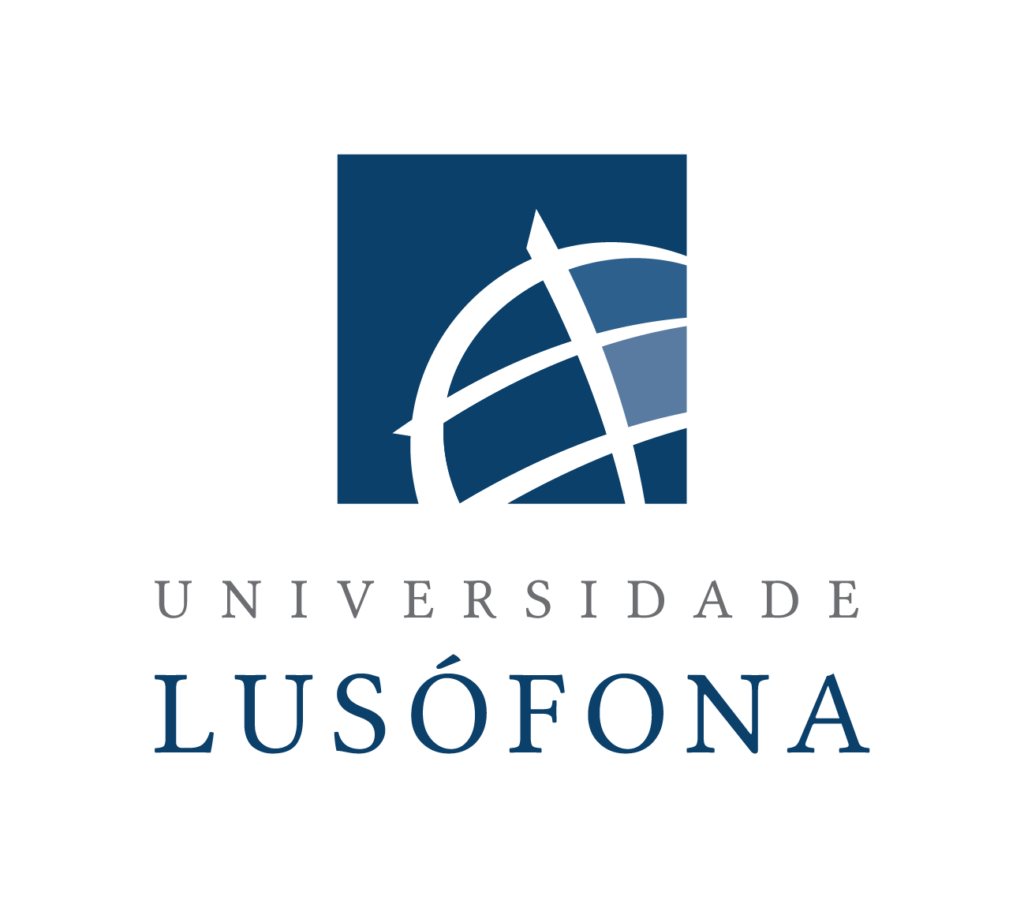 It is a diverse community, made up of highly qualified academics and researchers, students and national and international institutional alliances, dedicated to the deepening of knowledge and application and intervention in various areas of Humanities and Technologies.
The mission of the Lusófona University is based, therefore, on the commitment to educate and train people, as well as on the production of knowledge, research and innovation. The University is also committed to the growing social challenges of contemporary times, that is, with respect for ethical values, social responsibility and inclusive behavior. To this end, ULHT promotes a policy of lifelong learning as well as the principles of cultural diversity, gender equality, lifestyles healthy, sustainable development programs and social cooperation activities.
Website: https://www.ulusofona.pt/en/
Centro de Educación Infantil y Primaria
The Santa Engracia School is located in Santa Engracia, a pedestrian town of Tauste with about 200 inhabitants. It currently has 23 male and female students; two teachers to full-time and one part-time, specialist in English and Music.
As itinerant teachers, the center also has a Specialist in Hearing and Language (shared with CEIP Alfonso I), Specialist in Therapeutic Pedagogy (shared with CEIP Alfonso I) and Religión. We also have the Counselor and the Social Worker of the Early Childhood and Primary Education Guidance Team (EOEIP) of Ejea de los Caballeros.
The advisers from the Tauste Teachers' Center and educators from the Early Care program of the Aragonese Institute of Social Services collaborate with the center. With the final purpose. To improve teaching practice, exchanges of experiences are carried out with the Alfonso I de Tauste Early Childhood and Primary Education Center. Joint participation with this center in activities that promote the socialization of our students, is a priority. Teaching materials are sometimes requested.
Real Colégio de Portugal Rua Direita ao Paço do Lumiar, n°9
The Real Colégio de Portugal Educational Project is designed to ensure high levels of pedagogical demand and simultaneously the educational and social success of its students. The project assumes the balance between contemporary and traditional ideals, always guaranteeing openness to the dynamics of change, fostering an innovative vision in pedagogical practices, always in the benefit of the motivation and success of the students.
The Real Colégio de Portugal is not limited to its physical space. It provides its students with the development and participation in initiatives, programs, debates, sports events or intellectuals, social works or other events that contribute to the diversification of the educational process of students.
In recent years, the participation of the Royal College of Portugal, its students and its collaborators, has resulted in honors and awards. These achievements allow the society, in a transversal way, to feel and recognize the honorability of the faculty, students and the educational community of the Real Colégio de Portugal. These successes stem from
naturally as a result of synergies, will and dedication, the ennoblement of all those who participate in them.
Website: https://www.realcolegio.pt/
University of Cyprus
The University of Cyprus participates in dcollab Project through the Software Engineering and Internet Technologies (SEIT) Laboratory, an integral part of the Department of Computer Science. SEIT focuses its research activities on two important areas of Information Technology, namely Software Engineering and Internet Technologies. In the second area, the Laboratory concentrates on the development of ICT-enabled Creativity and Enhanced Learning Environments, platforms and tools for implementing Health monitoring and support services, Smart and Personalised services for Elders and Assistive Technologies for people with disabilities. SEIT has extensive experience in the area of applying ICT (Information and Communication Technologies) to e-Learning, m-Learning and Open and Distance Learning in general as well as Life Long Learning in particular. This expertise is both at a technical level and at developing policies and qualification frameworks for such activities. Regarding only the Erasmus+ related themes, SEIT has recently coordinated four Erasmus+ projects (VeLoCiTy, World-of-Physics, DiFens, IDEA) and currently coordinates one Erasmus+ project: wINGS (begun in 2018), and also participates in 14 more: EASIER, EPUM, ELSE, AT-SGIRES, SENSE, WINDEXT, Dig-It, ISSA, ICT-4TVET, TOOLS, PRIMAE, QHELP, Digi-Sporting and Job-Jo. SEIT has also participated in 13 Leonardo da Vinci projects, 3 EUMEDIS projects, 2 FP (Framework Programs), 1 INCO-DC and 3 projects funded by national funds. It has also participated in the EMUNI project and the VUSCC initiative, both related to policymaking or reform and qualifications accreditation, as well as in the Interreg IVC project Innofun, on developing policies for entrepreneurship and innovation. SEIT is currently participating in two AAL projects: eSticky, and GUIDed, and in one national project: ReaDI-STANCE.
Website: https://www.ucy.ac.cy/
Istituto Comprensivo n.6 "Cosmè Tura"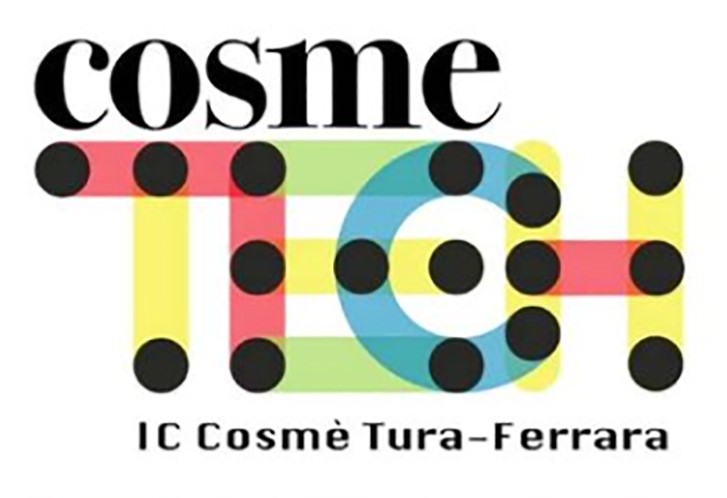 The Institute includes a kindergarten, four primary and two secondary schools, located in the northern suburbs of the Municipality of Ferrara. Since the 1950s, the sociocultural structure and identity of the area have been characterized by significant migratory flows. The nursery school welcomes 100 students. The school's elementary schools are enrolled in total 562 students. There are also 328 students enrolled in elementary school. The Institute is located in the lower-middle family segment.
The school acted to prevent the phenomenon of dispersion, promoting various projects and creating an important support network with the different training agencies of the zone. The presence of 320 students (around 32%) from 20 countries plus 13 Sinti students, 70 students with functional diagnosis, numerous students with SEN, implicates the Institute. In numerous inclusion and integration activities. Multiculturalism represents enrichment for the students, who learn to face and live positively with the diversity understood as a value and a challenge for teachers committed to the constant individualization of the didactic proposal.
Website: https://www.cosmetura.edu.it/